SQUARE ENIX mobile game "Akashic Records" [阿卡西記錄(アカシックリコード)] (iOS/Android). Announcing today (Nov 2nd) that they will officially release the game on November 10th.
"Akashic Records" is a work of SQUARE ENIX and KADOKAWA combined. The game uses the original writer Mizuno Ryo from "Records Of Lodoss". It describes the world of books that have been invaded by the fish and the creators were forced to sign a contract with the devils. Thus, when the game is released, writer "Mizuno Ryo" will also connect it to his online novel website which has the same name as the game.
Besides, according to official statistics, the game login rate is already above 150,000 people. If the release is successful and login rate goes above 200k, then the login reward will be lengthened from 7 days to 14 days.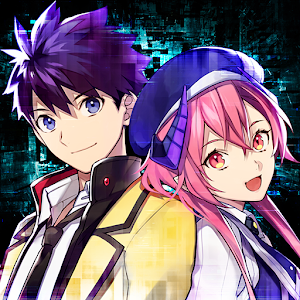 アカシックリコード〔Akashic Re:cords〕 SQUARE ENIX Co.,Ltd.

: