Japanese publisher Houbunsha's popular girl love manga and anime, Kiniro Mosaic, has just announced a mobile game earlier today. The game, Kiniro Mosaic Memories, will be released on both iOS and Android platforms in mid November. Pre-registration is currently open.
Kiniro Mosaic is originally a manga illustrated by Yui Hara and serialized in Houbunsha's Manga Time Kirara Max magazine. It is followed by two seasons of anime, which were aired in July 2013 and October 2015 respectively. It tells the story of a relationship between a Japanese girl, Shinobu Omiya and a British girl, Alice and their school life.
The mobile spin-off Kiniro Mosaic Memories is a puzzle game. Players have to link up sections of a path in order to make deliveries. The game also includes school life stories of the protagonist, Shinobu Omiya and her friends, therefore the players will be able feel the charm of the original manga plot.
The players who now pre-register will be given 100 LP and a random card from the SR Taiiku No Jikan series. Free gifts will be at most 4000 G, 40 gems and a random UR card according to the number of pre-registrations.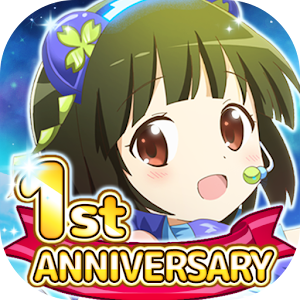 きんいろモザイクメモリーズ Gamegate INC.

: