Live-action Tokyo Ghoul(東京喰種)has released the first headshot of the protagonist, Ken Kaneki, on its official Twitter. Ken Kaneki is portrayed by Masataka Kubota.
映画『#東京喰種 トーキョーグール』タイトルロゴ&イメージビジュアルが本日、遂に初解禁 !東京の街を舞台に、喰種の象徴であるマスクをまとい強大な敵に立ち向かおうとする、窪田正孝さん演じる主人公・金木研(かねき・けん/カネキ)の姿が初披露!! pic.twitter.com/mi6pCSXggA

— 映画『東京喰種 トーキョーグール』 (@tkg_movie) December 13, 2016
Masanori Morikawa, Lady Gaga's former designer, was specially appointed to tailor the iconic mask worn by Kaneki for Kubota. The movie will premiere in Japan in summer 2017.
Tokyo Ghoul is a manga series by Sui Ishida and serialised in Weekly Young Jump magazine. It has also been made into 2 seasons of TV anime. Ken Kaneki is a plain university student who is turned into a half ghoul by accident, and the story carries on as he tries to survive as a half ghoul and gets involved in a chain of ghouls' conflicts.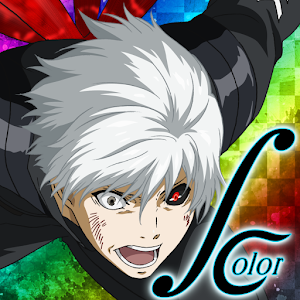 東京喰種 carnaval∫color BANDAI NAMCO Entertainment Inc.

: