Sega's mobile rhythm game Yumeiro Cast(夢色キャスト)has begun its crossover event with anime series Bungou Stray Dogs(文豪ストレイドッグス). The event will last until 13th February.
In this event, six characters from Bungou Stray Dogs are available for gacha. They include three ultra rare characters – Dazai Osamu, Nakajima Atsushi, Nakahara Chuuya, and four super rare characters – Kunikida Doppo, Miyazawa Kenji, Edogawa Ranpo. All opening themes and ending themes of the anime will be featured in the game for playing, but not all songs are available everyday during the event period.
▼ Six characters available for gacha

Ultra rare character Akutagawa Ryunosuke is given to all players as a pre-registration reward.
In Yumeiro Cast, players take the role of a scriptwriter who works at Yumeiro Company, a theatre group that consists of mainly seven actors whom she falls in love with. All songs in the game are sung by voice actors including Ryota Osaka(逢坂良太), Natsuki Hanae(花江夏樹), Toshiyuki Toyonaga(豊永利行), Yuto Uemura(上村祐翔), Yu Hayashi(林勇), Yuki Ono(小野友樹)and Tasuku Hatanaka(畠中祐).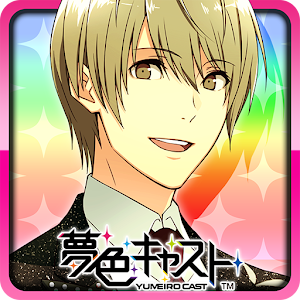 夢色卡司 SEGA CORPORATION

: